Have you seen George Clooney in 'Up in the Air'?
In this movie Clooney plays the role of Ryan Bingham, a bloke who travels around the US sacking people on behalf of bosses who don't have the guts to do it themselves.
One of the leading threads throughout the movie is Bingham's hobby (which is more like an obsession really): collecting as many Frequent Flyer points as he can on pretty much anything he does while spending the minimum amount of money doing it (or preferably, not spending any of his own money at all!).
Given Bingham is a fictional character, the movie takes it to the extreme: the guy is not really interested in actually using any of these miles he collects. Collecting the miles (and achieving the highest tier possible in his chosen airlines' frequent flyer program) is the goal.
You may find it surprising but there are real-life people who are exactly like the imaginary Ryan Bingham and who take this frequent flyer point collection to an even more extreme level.
Unlike Bingham though, these people live in the real word and actually plan to use their accumulated miles for the purpose they are intended for: flying for free!
Welcome to the exciting and wild world of 'Airfare Hacking'.
The Airfare Hacker (a.k.a Travel Hacker) has one clear mission in life: fly as much as possible while spending as little of their own money as possible (and ideally none of it at all).
The idea is to 'game' the system without breaking any laws (the inside of a jail cell is not a very exciting 'tourist attraction' in most cases for most people 😉 ).
In recent years airfare hacking (which the true 'devotees' simply like to refer to as "the hobby") has become very popular as more and more people are trying to take advantage of the opportunities afforded by the world wide web and the smartphone and it has expanded beyond just finding creative (yet legal) ways to save money on airfares.
It's no longer just Airfare hacking but hacking other aspects such as accommodation, ground transportation and visiting the local tourist attractions without paying full price.
Meet the 'Travel Hacker', an 'Airfare hacker' on steroids 🙂 . The serious travel hacker will attempt to hack ANYTHING about their travels, starting from the big ticket items like flights and accommodation to even the smallest and mundane such as luggage and even toiletries.
Just to give you an idea how 'hard core' travel hacking can get, check out this list of travel hacking tips.
In this guide, I am going to focus purely on getting the best price on your airfare, which is often the biggest or second biggest expense of any trip (especially if it's an overseas one).
But why should we listen to you? What Airfare hacking experience do YOU have?
Fair question 🙂
Well, here is a brief overview of my 'credentials' which I think qualify me to talk to you about Airfare hacking.
Just to make it clear, all this was achieved through my own personal efforts and without taking advantage of any frequent flyer points or other benefits accrued from work-related travel paid by others.
I've visited almost 40 countries.
I've flown twice from Australia to Europe and back and once from Australia to Brazil for FREE using frequent flyer points.
I flew return between Washington DC and Maui for less than US$400, from Washington DC to Lima in Peru for less than US$350 and return between Brisbane and Honolulu for less than $600.
I've accumulated a total of half a million frequent flyer points across three different frequent flyer programs.
I've received four free upgrades to business class over the last 8 years (so one every two years on average).
I've been accepted to the 'expert panel' of one of the two leading Airfare hacking websites in the world which offers personalised Airfare hacking for a fee (more on that later)
Have I got your attention? 🙂
Alright then, let's get started!
Before we get started though, you need to remember one of the most crucial requirements for successful airfare hacking:
It's easier to score the best deal on airfare if you book your flights yourself online and if you can be flexible, both with your dates and your itinerary, then that's even better!
If you prefer to rely on travel agents to sort you out then this guide is probably not for you.
If you do prefer travel agents to book your flights for you, you should know that you are almost certainly NOT getting the best deal out there.
I am yet to find an airfare quote from a travel agent that I couldn't beat in almost 20 years of independent travel.
I'm not trying to have a go at travel agents but the fact of the matter is that at least some of them are not the "professionals" they claim to be and you actually don't need any formal qualifications to become one.
This video from the ABC's consumer affair show The Checkout  (of which I am a massive fan), digs a bit deeper into what travel agents can do for you these days and what value they can (or mostly can't!) add.
Are willing to go the DIY route, or at least willing to consider it?
If so, let's rock 'n roll! 🙂
Getting the best price for your flight is the biggest challenge you will face as a traveller as navigating the various fare structures and their availability is extremely hard work.
There is just no other way to put it!
You can be pretty much certain that the person sitting next to you on the plane did NOT pay the same price for their flight as you did.
Airlines like to keep their fare structures extremely complex on purpose (which is why airfare hacking is so appealing to many people. We just enjoy the challenge! 😉 ) as most of them run on extremely tight profit margins and need the higher fares to subsidise the bargain basement ones.
Basically, if you know how and where to find the best price for your airfare, the other passengers on that same flight end up subsidising you as 'compensation' for your superior skills.
If you are reading this, you are probably interested in acquiring these skills (and being the one 'subsidised') so let's get straight into it ey?
As mentioned previously, purchasing a product or service directly through the provider's website is not always the best course of action if you want to score the best price and/or best terms.
However, flights might be an exception to that rule but with a slight variation (I'll get to that shortly).
As this research by Choice shows, airfare bought directly through the Airline's website can be cheaper or the same as the best price you'll get from a third party booking service.
Therefore, in order to find the best price on your airfare, you need to follow this process:
Find the best price for your route and preferred dates (it helps greatly if you can be flexible) through a flight search website (often referred to as a "flight aggregation" service). Most of these sites also allow you to book the flight through them (this is how they make their money) but you do not have to do that in order to search their database.
Once you've identified the best airfare using these services, go to the Airline's own website and see how much they are charging for that flight.
Book with whoever is cheaper after accounting for any extra fees such as booking fees and credit card fees.
With regards to that last point above, there are two things that are worth adding.
Many people prefer to book directly with the airline (even if it's more expensive) because they feel it will make it easier for them to deal with the airline directly if something goes wrong. This is a matter of personal preference and is something for you to decide. Personally, I always go for the cheapest price and on the very rare occasion that I've experienced issues, I was able to deal with the airline directly in most cases whether or not I made the flight booking directly with them.
If you are flying domestically within Australia or have an international flight departing from Australia, check if Jetstar are flying this route. If they do and have a flight on the same day and around the same time, they will beat the best price you've found by 10%. They will also waive any credit card payment fees as part of this!
What are the best sites to search for flights?
Flight comparison sites (a.k.a flight aggregators)
If you do a Google search for terms like "flights search", you will be quickly overwhelmed by many different such services (as well as plenty of ads as it is a very competitive market).
Personally, the one I turn to as my first point of call when checking flight prices is Skyscanner.
When it comes to international flights departing from Australia, they almost always have the best prices based on my personal experience.
On several occasions, the prices on Skyscanner were even better than what I got on the airline's own website!
Another great thing I like about Skyscanner is their price watchlist which allows you to keep tabs on the routes you're interested in and get alerts in real time whenever a price drops.
Several other flight aggregator websites also offer price watchlists but there is one big difference with the one offered by Skyscanner: it actually works! 🙂
Seriously: I've lost count of how many of those price watches I've set up on other websites that never actually triggered when they were supposed to (which really pissed me off as I hate missing out on a great deal!).
This has never happened to me with Skyscanner.
Here's a short video which describes how this feature works:
Another great site I personally use often for either searching for flights or keeping tabs on routes I plan to travel on is Airfare Watchdog.
Here is a great video tutorial on how to use it to find cheap flights leaving from your chosen city to any particular destination. It's very useful if you're just looking for a cheap flight and don't have any specific destination in mind yet (remember how I said that being flexible and open-minded pays? 😉 ).
A recent new arrival to the flight comparison business is a name you might be familiar with: Google.
The king of the Internet (and Queen and the entire 'royal family' come to think of it…you get the picture 😉 ) has decided to compete with the traditional flight comparison websites by using its massive data gathering capacity and artificial intelligence prowess with the launch of Google Flights (original product names are obviously not their thing…).
This new Google service works by analysing vast amounts of historical pricing data for flights and comparing them to current prices.
By doing that they are not just able to show you the cheapest flights available right now but also predict whether they are expected to go up or down in the near future.
This tool is only a few years old so it remains to be seen whether 'traditional' flight comparison sites like Skyscanner have a reason to be worried.
There is no denying though that either way, Google are a formidable competitor!
Next, I am going to mention a part of the global travel industry that you may not be familiar with.
Airfare consolidators
If you're looking for a cheap airfare departing from either the US or Canada, this website is very useful.
While I'll be the first to admit that their website is kinda ugly and maybe even appears as outright dodgy, the mob behind them is one of the biggest airfare consolidators in the world.
They've been in business since 1997 and their website definitely looks like it hasn't changed much since then! 😉
Airfare consolidators are basically sellers of surplus stock on behalf of the airlines (kinda like the 'Reject Shop' of flights).
They help them sell seats they were not able to sell on their own, thus minimising their loss.
The tickets are often for very specific routes and dates and have very limited availability but if you are willing to be flexible, you can score a truly rock bottom bargain price.
Here is a short video explaining what consolidators are and how they operate.
Comparison site for Airfare comparison sites
Try and say this sentence five times quickly. Come on, I dare ya 😉
There is a 'new kid on the block' which takes the flight comparison site model to a whole new level.
While flight comparison sites compare prices of flights across various airline and online travel agents, this website searches across multiple flight comparison sites.
Are you confused yet?
This video should hopefully clear up the confusion.
Cheap flights finder are the world's first "meta-meta search engine" for flights.
What this means in simple terms is that they don't search for flights across the various airlines and online travel agents.
Instead, they search across multiple search engines for flights.
It's kinda like having a tool which performs the same search in Google, Bing, Yahoo and DuckDuckGo at the same time and brings you the absolute best results it can find across all of them.
Currently, Cheap Flights Finder searches across most of the more well-known flight search sites like Skyscanner, Kayak, Momondo, Dohop, Google Flights and many other less well-known ones.
For each flight search you do through them, Cheap Flights Finder will search across up to 16 flight comparison sites/aggregators.
That's like you searching across 16 different search engines at the same time!
Better yet, you don't have to sift through 16 sets of results, Cheap Flights Finder does that for you and shows you the absolute best deals.
When it comes to the actual difference they can make to your hip pocket, their CEO says that this can result in additional savings of up to 20% for an adult airfare.
This is not something to be sneezed at and therefore, this is one tool you definitely need to add to your travel hacking tool belt when looking for the absolute best value airfare!
What to do when you want to fly one-way internationally?
When you go on long trips (backpacking, gap year etc.) or don't have a set itinerary, you often are in a position where you would really like to fly into a country on a one way ticket.
The problem is that in many countries, the immigration laws do not allow people who are not citizens or residents of that country, to enter it without showing proof of return or onward travel.
In order to be admitted into the country, travellers need to show either a confirmed airfare booking with their name on it or an amount of money available to them which, in the opinion of the immigration official, is enough to buy them a plane ticket out of the country.
As a result, many travellers who only want to fly one-way, end up booking a fully-refundable or flexible ticket (or a 'round the world' ticket) which allows them to either change the dates on the return leg for minimal to no cost or get a refund altogether on the return leg.
Other travellers may choose to 'wing' it (literally! 😉 ) and just show up in the hope immigration will not give them hard time but this is not a course of action I would ever pursue myself or be comfortable recommending to others as people can and do end up being denied entry (I've seen that happen myself personally).
The problem with the fully flexible or fully refundable airfares is quite obvious: they are EXPENSIVE often costing hundreds, and even thousands of dollars more than the cheapest airfare with the same airline on the same route and for the same dates.
So what should I do? There must be a better and cheaper solution
Well, surprisingly enough, until relatively recently, there wasn't one.
However, now it seems there is!
The video below outlines all the 'mainstream' options available to you to satisfy the "onward travel" requirement as well as less mainstream (but much cheaper) way of doing so.
Just to make it clear, I have never tried this service personally myself so can't speak from experience as to how well this works.
However, if I needed something like that right now, I'll definitely give it a crack given I can pay with PayPal which means I can easily get my money back if I don't end up getting my confirmed itinerary from the airline as promised.
The reviews for this service also appear to be overwhelmingly positive.
Airfare Hacking done-for-you
This is all too hard and I don't have time. Can someone else do that for me?
Sure they can. As long as you are willing to pay, there is always a service that will be willing to do things for you instead of you having to do it yourself.
Outsourcing your 'Airfare hacking' is no different.
If you don't want or have the time to source the best deal on your Airfare yourself or just want a 'second opinion' on whether or not the deal you found yourself is indeed the best, there are services who will do that for you (for a fee).
They all work pretty much the same way:
You enter the details of the flight/s you're after including dates, preferred airlines and any frequent flyer points you might have and are willing to use.
You pay a 'finder's fee'.
The experts on the other side do the digging on your behalf and present you with the cheapest options they could find which meet your requirements.
You choose the option you want, get detailed instructions on how to book it and fly.
One of the biggest such services out there is Chimpando.
Chimpando 'finder's fee' starts from 35 Euros and goes up the more complex your request is but they also offer you a money-back guarantee where if they can't save you at least the amount you paid in finder's fees (compared to the cheapest flight you found yourself, if you looked), you get that fee back.
You can learn more about how their service works in this promotional (and a bit lame to be honest) video
The video might be lame but let me assure you that the service is top notch (and I'm speaking from personal experience).
Given we always try and give our readers and email subscribers something extra, we were able to negotiate the following unique benefit for Spending Hacker readers:
If you go through this link, you'll receive a 15€ bonus credit and can create a request without paying any upfront fee.
However, to prevent abuse of this exclusive benefit and to make sure that only customers who are genuinely looking for a flight use this service, Chimpando will charge you their service fee if they are able to beat your best price for a flight which meets your needs regardless if you end up going ahead and booking it or not.
That's only fair. Don't you think?
Another quite popular such service is Flight Fox.
They work pretty much the same way (explained here) as Chimpando but their guarantee works a bit differently.
If you already did your research and have a quote for your required airfare (so you want a 'second opinion' from an expert), you have the option to not pay the full fee upfront but rather only pay if they manage to find you a better deal (the 'Pay Later' option).
If you haven't done any research and just want them to do it for you, you pay the finder's fee upfront (the 'Pay Now' option) but can get that refunded if you later (within a specified time frame)  manage to find a cheaper comparable airfare yourself.
Flight Fox has gone through quite a bit of transformation in the last 2 years.
When it first launched, it was kind of an open marketplace connecting freelance airfare experts, who have been carefully vetted and tested by Flight Fox to ensure they know their stuff, and travellers needing help with securing the best prices for their airfare.
I was actually one of the experts on their panel after I've passed their entry tests (where they give you real tasks to complete and see what prices you were able to come up with) and really enjoyed it as I love the challenge.
I (like many other experts on the panel) was only doing that as a hobby on a part time basis because I enjoyed it and to earn some 'pocket money' on the side but the founders (one of whom is an Aussie who came up with the idea while on a round-the-world trip) made a business decision they only want to have experts that are willing to commit doing that on an ongoing basis and for a certain minimum amount of hours every week.
This stopped being fun for me at this stage and felt more like another job so I decided to take my leave. However, it doesn't change the fact that this is a great service with some great people behind it and I wish them all the best. 🙂
Before I sign off, I just wanted to remind you that there is one product that is an absolute MUST-have when travelling overseas.
No ifs, no buts and no exceptions!
As a matter of fact, it is so important that I've decided not to include it here but rather write a dedicated guide for it separately.
This guide will help you choose the type of this product that is most appropriate for you and show you how to get the best price for it.
Happy travels!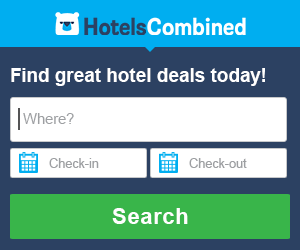 Lots more on offer for small business
The Spending Hackers Recommend:
Put us to work for you!
The Spending Hacker Concierge service is where we put our skills and combined decades of experience towards finding the absolute best deal for your individual needs & specific circumstances – full details on this page.
The Spending Hacker Scout service is where we not only find you the absolute best deal for your individual needs & specific circumstances but we also make sure you continue to always be on the best deal. If a better deal becomes available at any point in time, we let you know straight away-  full details on this page.